Content Marketing
What Can Content Creation Do?
When it comes to having an online presence for your business, content creation is crucial. It may not seem important, but think about the way that standard businesses keep their customers in touch. Often, they create newsletters and updates regarding what's new in their business.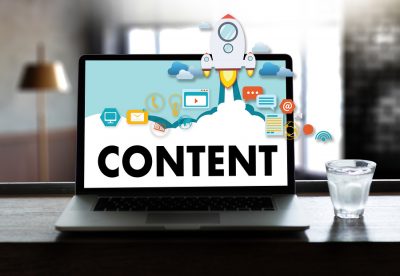 Content marketing is similar, because the content that you release keeps your business up to speed. Frequent publishing of content keeps traffic coming to your website, and even if your content is not directly related to making money, your customers will feel like they've got more of a personal relationship with your brand. People like being involved with businesses that they frequent, and they tend to be more supportive when they have a platform where they can check out your new content and weigh in on it via the comments section.
Our Content Marketing Campaigns Include:
Content Strategy
Developing a good strategy that targets the audience you're looking for is another great way to bring more traffic to your website. We can help you create engaging content that serves the purpose of giving your customers more information on a frequent basis.
Editorial Calendars
We can help you plan and execute a content release schedule so that each piece that you are going to release can be planned with plenty of time to spare for editing.
Updates and Maintenance
We can ensure that your content releases are up to speed, meaning that they're current and reflect real-time events. We can also maintain your blogs, channels, or the social media profiles on which you release your marketing material.
Content Analysis
We can monitor the content that you release, and we will be able to determine which pieces perform well and which pieces need to be improved. Good content is part of what keeps your customers engaged with your brand, so you don't want to throw out "just anything". They'll certainly pick up on lazy work.
There are multiple platforms on which creative content can regularly be released, and we are equipped to execute campaigns and strategize your publications for each one. Let us help you pull in your targeted audience and improve your customer interaction with fresh content to market with.