TRAFFIC AND LEADS SEO SERVICES
What Is Search Engine Optimization?
Search Engine Optimization (SEO) is a practice that increases a website's rankings in search engine results and, by doing so, increases the website's traffic and revenue.
It's a system put in place to ensure that people searching the web for a specific thing are able to find what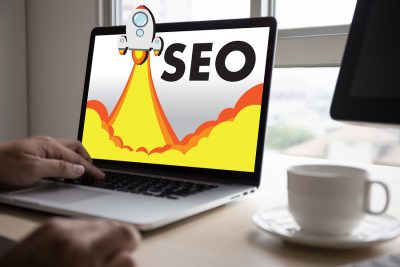 they're looking for on trustworthy websites that are as closely related to their search as possible. Think about the last time you searched for a new electronic device on the web. You may have seen results for Amazon appear in your search results, and this is because Amazon is optimized. It has a consistent and trustworthy reputation and is known to provide access to sales of electronic devices.
With SEO, using certain keywords, page titles, words in URLs, and reputable links leading to your pages, your site will be closer to the top of the results of a search engine. This way, more people notice your website and are more likely to visit it.
We can help you optimize your pages for search engines to notice. With an optimized website, you'll draw in more traffic and profits because the right people are seeing your website in their search engine results.
Our SEO Campaigns Include the Following:
Link Prospecting Recommendations
Keyword Research
SEO Campaign Management
Site Crawl Review
WordPress SEO CMS
SEO Audit
Broken Link Identification
UX Evaluation
SEO Consulting
Infrastructure Analysis
SEO Tool Selection/Integration
Web Analytics
Trust Factor Analysis
Link Building
How much do SEO services cost?
Being that one SEO campaign can greatly differ from the next, there is no set price for SEO services. It depends on what's needed to help you optimize your website.
How long does it take to see results?
SEO is the long game, so it takes time for us to set the foundation and put in the work before seeing results. Typically, you can begin to see improvements in your rankings and traffic within four to six months of the campaign start date.
How much should you invest in SEO?
It's advised that a company should invest between 5-10% of your overall income on marketing strategies, like SEO. This means that if your company brings in $1 million annually, and you determine that you're going to invest 6% of that income into marketing, you'd be spending $60,000.
How do search engines work?
There are several elements that lead to having your website show up on the first page of search engine results.
Choosing relevant keywords
Website infrastructure
Fresh content
Reliable incoming links
A solid reputation